Valorant is a game played by many people. It was released in 2 June 2020. The game was created by famously known game studio Riot Games. After it's first success with Lol Riot did a really good job on Valorant aswell. Today we will talk about the crosshairs you can make in Valorant. Here is Cool Valorant Crosshairs – How to Make Them?
Cool Valorant Crosshairs – How to Make Them?
Valorant is a essential game in today's game market. Almost everybody knows it and at least tried it once. Like we said in the top after Riot Games's first success League of Legends company did not gave up and continued the hard work. So eventually Valorant was born. Valorant is a FPS shooter game with some role playing elements added to it. Valorant made a great impact to the game market once the open beta was released. Because it brought a new element to the 5v5 tour based shooter games we all know and love. Valorant has a really important other feature: crosshair customization. There is a really eleborate crosshair section in the game settings. Here you can create a crosshair that is really yours. With this said because there is so many parametric it can be a little confusing. Let's show you how to do it easily.
Speaking of Crosshairs
Valorant community knew that the system is complicated so they created a database for crosshairs. And here is some cool ones that i picked out for you.
1- Burger Crosshair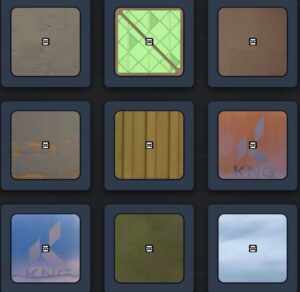 Crosshair code: 0;P;t;2;o;1;d;1;f;0;0t;10;0l;3;0a;1;0f;0;1b;0.
Crosshair Color: White
Outlines: On
Outline Opacity: 1
Outline Thickness: 2
Center Dot: On
Center Dot Opacity: 1
Center Dot Thickness: 2
Firing Error Offset with Crosshair Offset: Off
Show Inner Line: On
Inner Line Opacity: 1
Inner Line Length: 3
Inner Line Thickness: 10
Inner Line Offset: 3
Movement error: Off
Movement error Multiplier: 1
Firing Error: Off
Firing Error Multiplier: 1
Show Outer Lines: Off
Outer Line Opacity: 0.35
Outer Line Length: 2
Outer Line Thickness: 2
Outer Line Offset: 10
Movement error: On
Movement error Multiplier: 1
Firing Error: On
Firing Error Multiplier: 1
2- Amongus Crosshair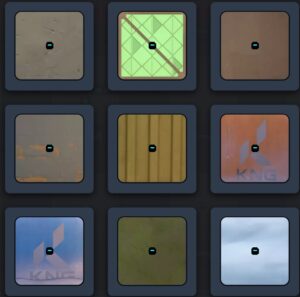 Crosshair code: 0;P;c;5;t;3;o;1;f;0;m;1;0t;4;0l;5;0o;0;0a;1;0f;0;1t;8;1l;3;1o;0;1a;1;1m;0;1f;0.
Crosshair Color: Cyan
Outlines: On
Outline Opacity: 1
Outline Thickness: 3
Center Dot: Off
Center Dot Opacity: 1
Center Dot Thickness: 2
Firing Error Offset with Crosshair Offset: On
Show Inner Line: On
Inner Line Opacity: 1
Inner Line Length: 5
Inner Line Thickness: 4
Inner Line Offset: 0
Movement error: Off
Movement error Multiplier: 1
Firing Error: Off
Firing Error Multiplier: 1
Show Outer Lines: On
Outer Line Opacity: 1
Outer Line Length: 3
Outer Line Thickness: 8
Outer Line Offset: 0
Movement error: Off
Movement error Multiplier: 1
Firing Error: Off
Firing Error Multiplier: 1