Apex Legends is a free to play hero shooter from Respawn Entertainment. It is free so if you have the enough equipment to play it we are advising you to download it and try it out for yourself. Here is "How Big is Apex Legends?"
How Big is Apex Legends?
Well Apex Legend's download size increased a lot since it got released. The game was under 25GB at launch but with the adding of two new maps and multiple Legends in the past two years, the download and installation sizes have increased a lot. It is now about 63.19 GB and you need  free space around 74 GB. If you're running tight on storage then you can try erasing some of the larger files in your computer, including games that are already installed. You can also run a cleaner to remove files that are taking up memory. When you have enough space, you can try downloading Apex Legends. This can take an estimated time of 12 to 14 hours, but this can change from the speed of your Internet connection. You might get it done faster if your connection is fast.
For Playstation
In the version 1.82 Apex Legends tooks about 70 GB of your memory. You can play the after the approximately 30 GB of download. But you have to wait for the additional downloads. And the installation of the game before you can fully access everything in the game.
For Xbox
For Xbox it is still about the same with Playstation. You will need around 70 GB of disk space.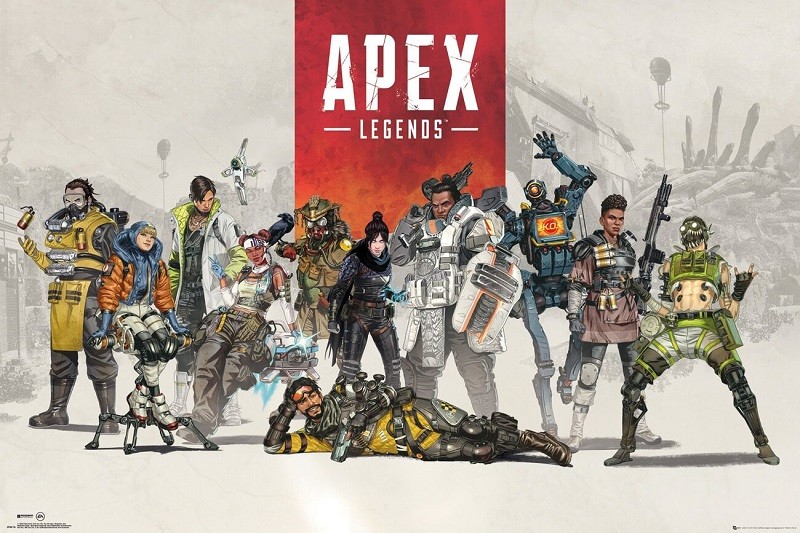 System Requirements for Apex Legends
Here are the minimum system requirements to play the game around 30 fps at 720p.
OS: 64-bit Windows 7
CPU: Intel Core i3-6300 3.8GHz / AMD FX-4350 4.2 GHz Quad-Core Processor
RAM: 6GB
GPU: NVIDIA GeForce GT 640 / Radeon HD 7730
GPU RAM: 1 GB
HARD DRIVE: Minimum 22 GB of free space
Here are the system recommendations to play the game at 1080p 60 FPS.
OS: 64-bit Windows 7
CPU: Intel i5 3570K or equivalent
RAM: 8GB
GPU: Nvidia GeForce GTX 970 / AMD Radeon R9 290
GPU RAM: 8GB
HARD DRIVE: Minimum 22 GB of free space